Cork's Vision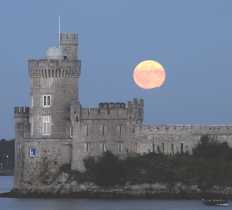 Cork is a well-connected and dynamic small city of 120,000 people. The city intends to be seen as a smart, sustainable and inclusive place in which to live and work, capable of competing with other cities globally. It plans to achieve this goal by combining hard infrastructure, social capital, including local skills and community institutions, and (digital) technologies.
Read Cork's Replication Plan to learn more about how Cork plan to achieve its goals.

Needs Assessment
Cork is a rapidly growing city and wishes to mitigate the negative side effects of such rapid urbanisation while embracing the opportunities offered by modern technology. Increasing citizen expectations are a significant driving force, in terms of the quality of interaction with government and access to information and services.
12 Smart Solutions
Click on the headings below to find out which of the 12 Smart Solutions Cork works to replicate:
Low Energy District
1. Efficient and smart climate shell refurbishment
Energy efficient refurbishment of residential buildings
Climate shell refurbishment
Energy quality assurance
Efficient and smart climate shell refurbishment of residential buildings
Efficient and smart climate shell and equipment refurbishment of tertiary buildings
3.Smart, energy saving tenants
Home energy management system
4: Local renewable energy production
Smart energy and self-sufficient block
Integrated Infrastructure
5. Smart lighting, lampposts and traffic posts as hubs for communi-cation
Smart LED streetlighting
Combined electrical charging and street lighting poles + wifi
Smart meter information analysis and actuators
Sustainable Urban Mobility
11. Alternative fuel driven vehicles
Developing charging infrastructure
12. Smart mobility solutions
Mobility hub
Electrical and conventional car sharing
More information
As a follower city within Growsmarter, Cork works with Stockholm, Cologne and Barcelona to:
Encourage sustainable economic development
Facilitate job creation
Increase citizen involvement and participation
Increase resource efficiency
Improve quality of life and services
Provide an attractive environment for all